El Charrito Restaurant
1019 E Main St, Stamford, CT 06902
Order now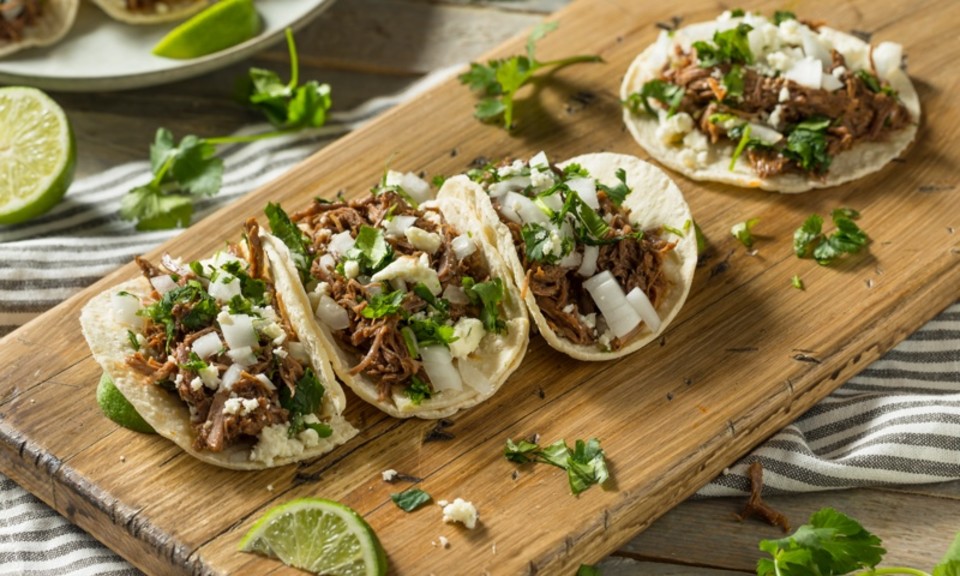 Aesop
The tacos from here are delicious! The meat is seasoned really good. The Camarones a la Diabla was kind of sweet, but it was still pretty good despite that. The only negative is they charge way too much for lettuce, tomatoes, and veggie toppings. $1 for lettuce, $1 for ONE slice of tomato, $5.50 for guacamole topping? That's absolutely ridiculous. The food is good though, just put your own toppings on at home.
Erica
I love el charrito! Both the truck and the new restaurant serve great, fresh food. Definitely one of my favorite Mexican places in the area.
Ann
EXCEPTIONAL! I think they sprinkle magic on this food. They really know what they're doing! Perfect flavor combos better than you'd expect.
Neil
Great service. One item was left out of the order, called them, and item was delivered 15 minutes later. Tacos were amazing as always!
Bryan
One of my absolute go to places in Stamford. Consistently good food, and by far the best choice for the type of cuisine
Todd
Easily the best Mexican food I have had in Stamford. Every other place I have tried misses on something. Whether it is spice or texture or the char on the meat, they never seem to nail them all. Not these guys, everything is on point and you can tell they are using some old family techniques. In terms of delivery the food has arrived nice and fresh on time with both of my orders. The delivery man himself is friendly which is always nice thing to see. Seriously if you are looking for FANTASTIC Mexican food, this is the place to hit.
Michael
El Charrito is perfect for a quick Mexican craving! I have been a huge fan since they were a food truck. The true gem on the menu is the torta sandwiches, so seriously delicious you cant lose.
danny
These guys got it right. Great food every time and always fast and fresh!!! Keep up the good work guys!!
rich
Best mexican in stamford by a mile. Burrito chilango will blow your mind.
KEELY
Delicious, well-priced food. Would recommend to my friends
About us
Today

Delivery: 10:30 AM - 10:00 PM

Takeout: 10:30 AM - 10:00 PM

Delivery

Tuesday:

10:30 AM - 9:00 PM

Wednesday:

10:30 AM - 9:00 PM

Thursday:

10:30 AM - 10:00 PM

Friday:

10:30 AM - 10:00 PM

Saturday:

10:30 AM - 10:00 PM

Sunday:

10:30 AM - 10:00 PM

Takeout

Tuesday:

10:30 AM - 9:00 PM

Wednesday:

10:30 AM - 9:00 PM

Thursday:

10:30 AM - 10:00 PM

Friday:

10:30 AM - 10:00 PM

Saturday:

10:30 AM - 10:00 PM

Sunday:

10:30 AM - 10:00 PM